Emergency podiatrist in Hicksville
Emergency foot care is available here at LI Podiatry, PLLC, so that when you have severe pain, or an injury or condition that can threaten your long term foot health, you will know that you can count on our office for timely help.
Any accident that affects your feet, such as a possible fracture, requires attention right away. Walking on a foot with structural injury can make a simple matter into a complicated one, and cause you to be off your feet for far longer than is necessary. Infections are also something that our
emergency podiatrist in Hicksville
addresses with a sense of urgency. Fungi tend to be the most common reasons for foot-related infections. Two common examples are athlete's foot and fungal nails. Both are linked very closely with itching and burning, which is frustrating and uncomfortable, but may not see as if it requires emergency foot care. The truth, though, is that fungal infections can lead to secondary bacterial ones, and you could end up losing a toenail over a fungal infection that is not treated promptly. Our emergency podiatrist in Hicksville also takes the effects of diabetes on your foot wellness very seriously. Nerve damage, poor circulation, and foot ulcerations may all put your feet at risk, and the worst consequence of diabetes is the potential loss of a foot. You should do self checks regularly, but the biggest danger is that nerve damage can make it difficult for you to feel the pain ordinarily associated with needing immediate treatment. It is in such situations that you realize the value that pain has, though it is not something that any of us like to experience.
Do not hesitate to reach out for help from our
emergency podiatrist in Hicksville
. Your feet are too important to not take action as soon as possible. That's what we're here for. Call us.
By LI Podiatry PLLC
September 12, 2017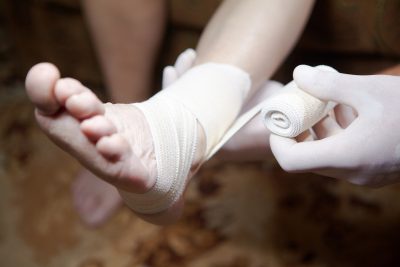 Blog Posts
Follow Us