Levittown NY Foot Ailments
Many people have flat feet. Some people with this condition are never bothered by it. Other patients with flat feet experience foot pain or pain in other parts of their body due to having flat feet. If you are bothered by your flat feet, we urge you to visit our podiatry practice LI Podiatry, PLLC for treatment of flat feet or other
Levittown NY foot ailments
; our two expert podiatrists are Dr. Gary B. Feldman and Dr. Marc Schumann.
When a person has flat feet, it means that the soles of their feet are more flat than normal. If you have flat feet you may have a smaller than normal arch in your feet, or you may not have any arch at all. When a person has flat feet, the foot will strike the ground at an awkward angle. This increases the shock to the feet and to the rest of the body. Patients who have flat feet often experience pain while running or walking and can have stiffness or soreness after physical exercise. Our foot doctor can determine whether or not you have flat feet, or other
Levittown NY foot ailments
. If it is found that you have flat feet and they are the cause of your foot pain, our podiatrist will be able to treat your flat feet in several different ways. Flat feet can be caused by several different reasons including tendon problems or bone injuries. Flat fee can also be made worse if you have diabetes or are obese. Treatment of flat feet can include stretching exercises or the use of ice and the use of pain relievers. Losing weight and better control of diabetes can help flat feet as well. Our foot doctor may also recommend that you get physical therapy for flat feet. Our foot doctor may prescribe a custom orthotic device to make your shoes more comfortable, and to help your feet function in a more healthful manner.
For an appointment to see our foot doctor for treatment of your flat feet, or other
Levittown NY foot ailments
, simply contact us today.
LI Podiatry, PLLC
232 West Old Country Road
Hicksville, NY 11801
(516) 568-4966
By LI Podiatry PLLC
March 13, 2017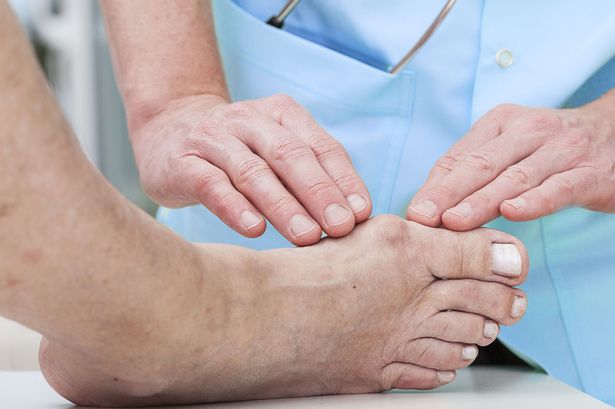 Blog Posts
Follow Us